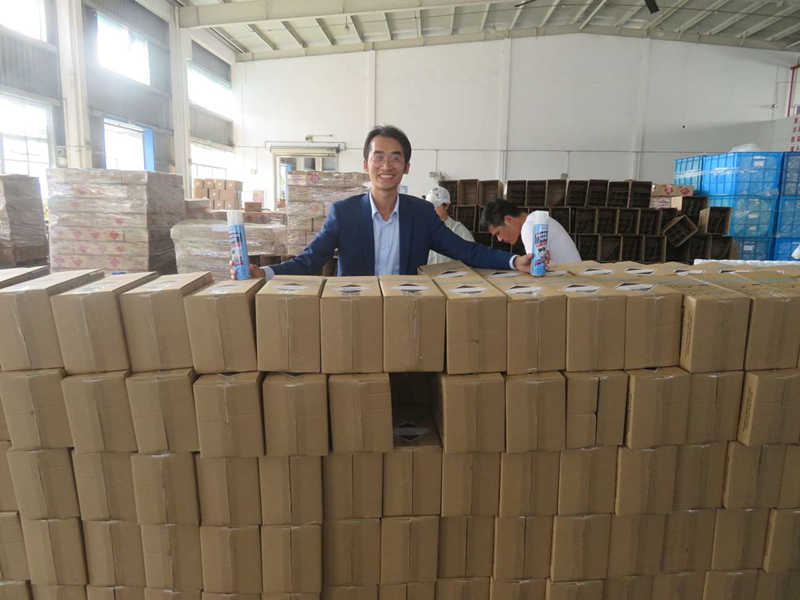 The demand for disinfectant spray in the U.S. market has increased dramatically recently,our factory is already shipping 60 cabinets a week now, and the trend is growing. 11.6 We came to the factory to take inventory of the products that will be shipped, so follow us to know more.
First of all, we came to the warehouse, and randomly selected a box of linen scented disinfectant spray, this is the best-selling type now, similar to the smell of Lysol.Shake it before use, the first 2-3 seconds will spray some air, the follow-up is with the linen scent of the disinfectant spray, it will evaporate naturally, according to our customers' feedback they love this smell so much!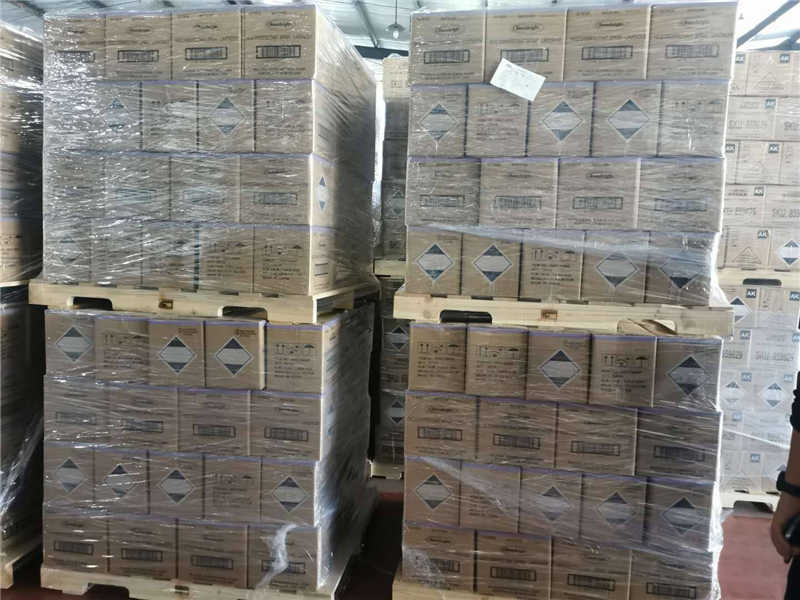 Next we checked the condition of the pallets, they had been fumigated to avoid bringing pests into the destination country, without this procedure the entire shipment would have been re-fumigated, which would have been a lot of trouble for our customers, now all they need is a hydraulic forklift and they can unload them with easily, each pallet has 72 boxes of 12 bottles, my customers would have them Pricing is $13.99/bottle now. These three flavors are our best sellers, the Citrus Scent on the left smell like Micro Ban 24 product.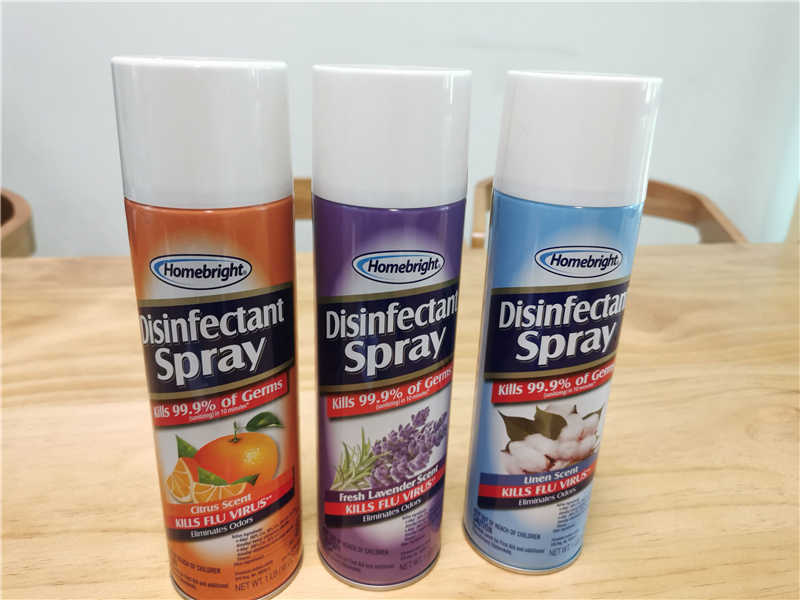 Unlike hand sanitizer, this product can be used for surface cleaning, air freshening and sanitizing, and even after the epidemic stabilizes there will still be a market for it. Many customers have asked me if we can OEM or not,but the EPA department is so busy now, and the process is not as simple as the FDA, so I generally recommend they work with DDP first, which can be delivered directly to their warehouses, and then they can sell directly on the shelves with no risk,our EPA Product EPA No is 90253-2,factory EPA NO is 90776-CHN-1,Amazon will need them.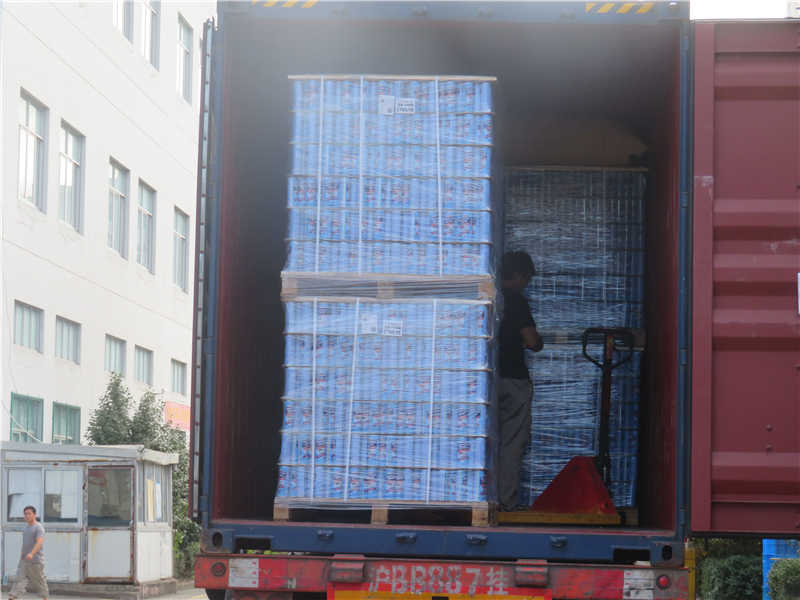 Here's our outer bottles being unloaded, our factory also makes cleaning products and hand sanitizer, but right now 80% of the factory's capacity occupied by this disinfectant spray, and we're still expanding as the outbreak in the US seems to be getting worse again lately.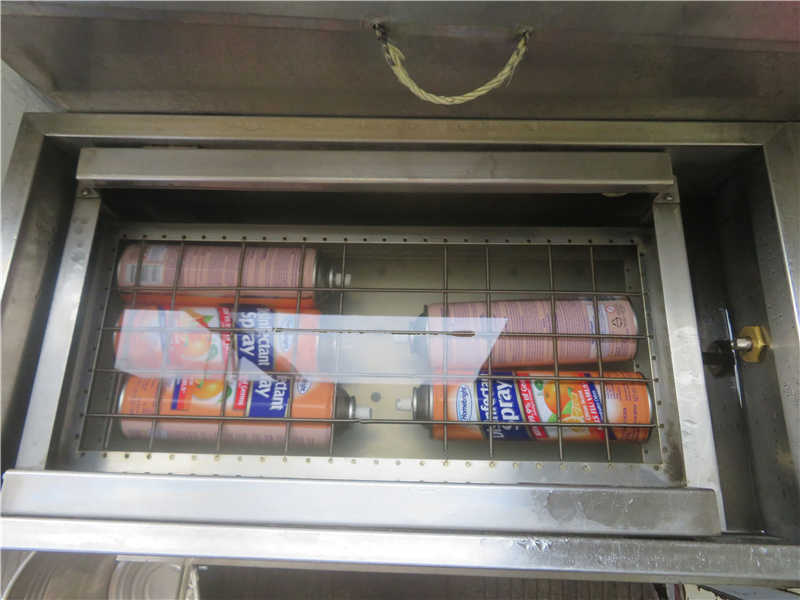 This is a leak test sampling of the product because this disinfectant spray comes in a pressure bottle and we need to make sure they have an intact seal.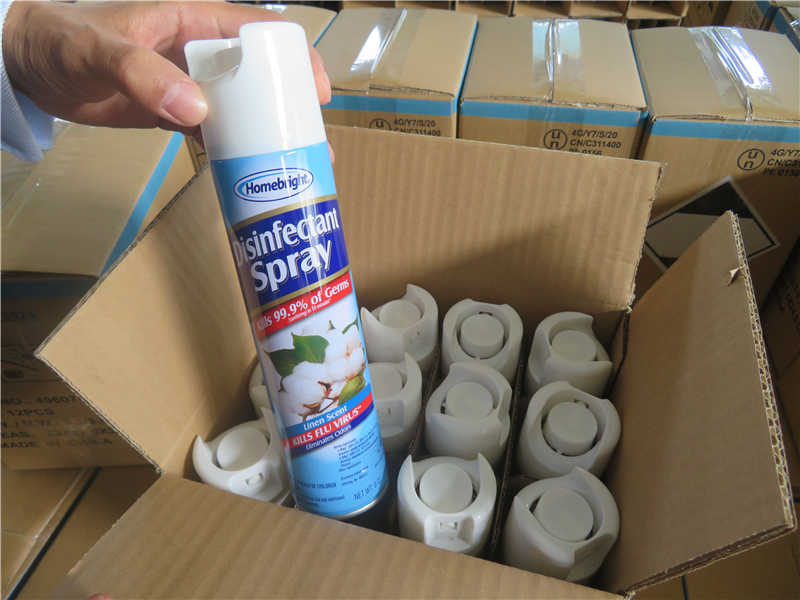 The inside of the factory cannot be photographed due to the need to prevent static electricity from affecting the manufacturing process, so we can only show the following packaging of our finished product, which is a 6oz product, this style is more stylish and easier to use.
Because the tanks with pressure are dangerous goods, so our MOQ are a whole 40HQ container, at present it takes about 25 days to LA and 35 days to NY, counting 2-3 days for ground transportation, we expect our customers will receive our goods about 30days after placing the order, our capacity is 2 million bottles a month, now the biggest uncertainty is shipping, so we advise our customers not to choose Shipping companies that are too popular like CMA.
OK, that's the end of the factory show, if you need a sample, you can email us or contact me on whatsapp, we will try to send it for you, although this product is now sold out as soon as they put on the shelves, maybe you can find them at DG/Walgrenns/CVS.
Looking for the hope that the epidemic will end soon and the world can return to stability, see you guys!